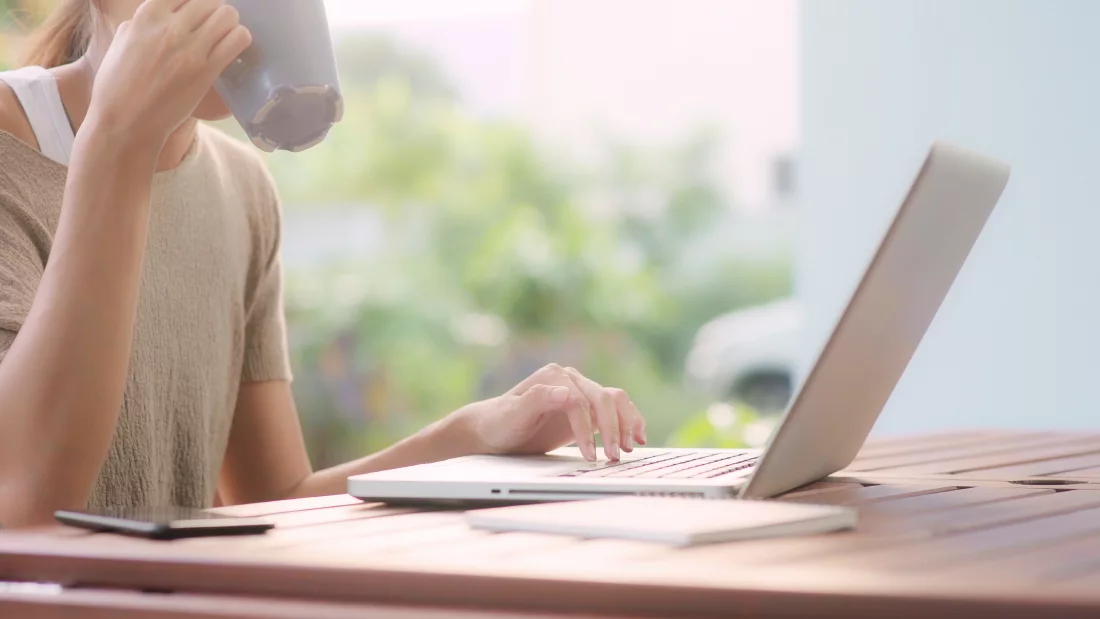 7 ways of low-budget marketing in the accommodation business
One of the most frequently asked questions by owners of accommodation facilities is how to conduct marketing in the tourism industry. Of course, conducting marketing activities for apartments, guesthouses, hostels or agritourism farms with a large budget is not a problem. However, marketing with a low budget can bring many sleepless nights. Therefore, today we are going to discuss 7 methods of inexpensive marketing for an accommodation facility.
Listing on Google My Business
Customers look for accommodation and travel destinations on the Internet. As the owner of an accommodation facility, you can use websites that offer the service of placing your facility in the catalog. Most often, customers use Booking.com, Airbnb, Slowhop or Travelplanet. When you decide to place an offer on an external sales portal, in exchange for a commission and fees, you are in one place with your competition. Customers are also looking for your apartment in other places, for example to check your credibility or realism of the photos or the surrounding area.
One way to do low-budget marketing is to make your listing on Google My Business. Each customer entering the name of, for example, your agritourism in the Google search engine, will receive information about the location on the map and your contact details.
What is worth knowing: You can create a business card for a hotel, motel or agritourism, but not for an apartment for rent. In case of apartments, however, you can include your office address. Check the current guidelines and restrictions here.
How do I add my property to Google My Business?
If you want to be on the map, log in to Google Maps
Add the address of your accommodation by typing in the search bar. On the left, click "Add your business"
Another way is to use Google Maps. Right-click anywhere on the map (it does not have to be an exact address, e.g. a guesthouse). Then click "Add your company"
Account registration has several stages. Follow the on-screen instructions. You will need an address, telephone number, possibly a website address or a link generated by the BedBooking engine for self-booking of accommodation by customers directly on the website.
When a customer searches for your place by name or moves the map to find accommodation in a specific location, your company will be there. Take advantage of marketing opportunities and stay ahead of the competition.
Ways of inexpensive advertising – run Facebook and Instagram
You wonder how social media affects your potential visitors. Facebook and Instagram today is not only entertainment in free time, but above all a place to look for specific offers of products and services.
We have written a dedicated article about social media and its management for the accommodation industry and therefore we invite you to read specific tips.
We can certainly tell you that systematic contact with your guests and placing your facility, photos, descriptions of attractions in the area is the best solution for you.
You can also use additional advertising through these portals, but to gain the trust of your guests, all you have to do is show how fantastic it is in your place. Record a video, introduce yourself and invite guests. The result will be natural marketing that does not require the participation of an expensive film crew or advertising agency.
Bet on regularity of publications – e.g. once a week, and show the guest around your apartment.
Do hashtags work – inexpensive marketing for agritourism
Hashtags # are currently used to mark certain topics on social media. A search engine on the Internet, such as Google, allows you to use keywords and find exactly what you are looking for. Facebook and Instagram do not have such possibilities, therefore hashtags have been introduced. A post created in social media, if it is marked with a thematic hashtag, e.g. #summerhouses #vacation #holidayrent #agroturism, is a search engine with these markings.
Remember when you post on Instagram:
put no more than 30 hashtags
it is best if they describe exactly what is in the photo, graphics
write # in your native language
you can use up to 2 hashtags that are not related to your post but can reach more people, e.g. #monday or #spring or #photooftheday or #instaphoto
Make a list of 30 hashtags that you can use interchangeably. You don't always have to use all and the same. The list can change as needed. Check what works for you in your #apartament #agrotourism or #pension

Is it worth making a website for an apartment?
Let the answer to this question be another question 🙂 What would you do if the sales portals (Booking, Airbnb, Slowhop) or social media (Instagram and Facebook) disappeared?
If you place your offer on external advertising portals, it is definitely worth considering your website or the so-called landing page (one-page information about your accommodation facility)
The advantages of having your own website:
independence from advertising portals
Google search by keywords, e.g. a guesthouse in the mountains, seaside cottages, an apartment for a weekend in London
impact on promotion – the possibility of additional advertising
any amount of text and photos
collecting feedback from your clients and sharing them
The website is a one-time cost. The content on the website can of course be supplemented, but the assumption is permanent content and no additional work. The situation with the website is different than with the systematic placing of posts in social media.
If you create a website, pay attention to SEO from the very beginning. This is the visibility of your website in the browser and you will see the search results of the new website after about 3-4 months.
You should take care from the beginning about:
the name of the page
supplemented texts – what distinguishes us, how to order accommodation, the city and the region of operation
distinguishing features – e.g. houses by a lake in Yorkshire, a guesthouse in Helsinki, apartments in the center of Paris
good quality photos – signed e.g. "rooms for rent" or "agritourism in the Rotterdam area"
Is the website better than social media in the real estate rental industry? Certainly, the best solution would be to base your marketing strategy, for short-term rentals, on diversification. Have a basic landing page and social media.
Blog on the website – marketing in the tourism industry
If you have your own website, it is worth considering expanding this page with the BLOG tab. Why keep a blog? This is nothing more than answering customer questions that appear on Google:
"workation" stay
holiday homes in the mountains
interesting facts about the annual festival that takes place in your city
bread recipes that you offer to your guests
All the questions typed in the search engine are a great idea for blog articles.
If you make sure that such an article appears on your website once a month, it will definitely pay off for the next season. Why do you have to wait so long for your blog positioning? Google takes time for your website to be marked in the records. These are long-term actions, but they certainly bring results.
You don't know how to write a good SEO text yourself? You can take advantage of the offer of a copywriter. 1 text does not cost much and contains the necessary elements to appear in search engines.
Write articles about:
monuments in … (enter the name of your town)
weekend in … (enter the name of your town)
accommodation in … (enter the name of your town)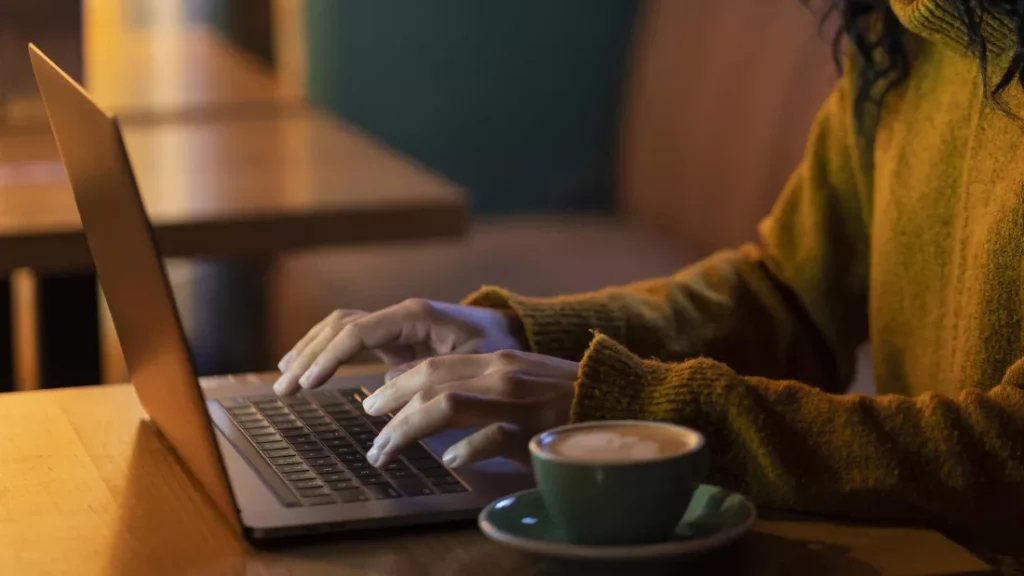 Do the e-mails work – sending messages to clients
The e-mail or SMS database will allow you to send a message thanking you for your stay. If you keep in touch with your guests during the year, there is a good chance that they will come to you again. You will not additionally attract new guests, but you will take care of your regular customers.
It is worth considering sending messages with wishes for the New Year or writing what has changed in your facility. Visitors watching the changes will be more inclined to come. For example, if you changed something that was suggested by them in their opinions, the more you gain trust and you can count on returning to your place.
Ready topics:
birthday wishes
Christmas wishes
New Year's wishes
a message with a first-minute offer for special guests
changes to the facility
latest photos from the area
list of new attractions around the accommodation facility
news from your area
Recommendations and opinions
One of the free tools for gaining trust among new customers, but at the same time creating brand awareness and reach are recommendations and opinions. It is worth analyzing what it looks like for you.
Did you buy the product after someone you know told you about their good opinion on it?
Do your guests come to you on recommendation from a loved one?
When you saw a bad opinion and you were convinced to buy household appliances, did you give up the purchase?
There is evidence of social righteousness in the case of opinions and suggestions. If a lot of people before you have used a service or purchased a product, you know it's going to be good.
How to get and where to save feedback from your guests?
You can go back to the first point and if you've set up your Google My Business account, guest reviews will also be posted there.
When leaving, ask them to post their opinion.
You can print small business cards with information on where to put the opinion and hand them along with, for example, fruit for the road or candy, thanking you for your stay.
This little gesture will make the reviews appear in your Google account.
7 methods of inexpensive accommodation marketing is just a part of what you can do as an owner or manager of an accommodation facility. These activities obviously require your time and effort, but the results are definitely different than in paid advertising. However, it is worth considering conducting paid and free marketing activities at the same time.