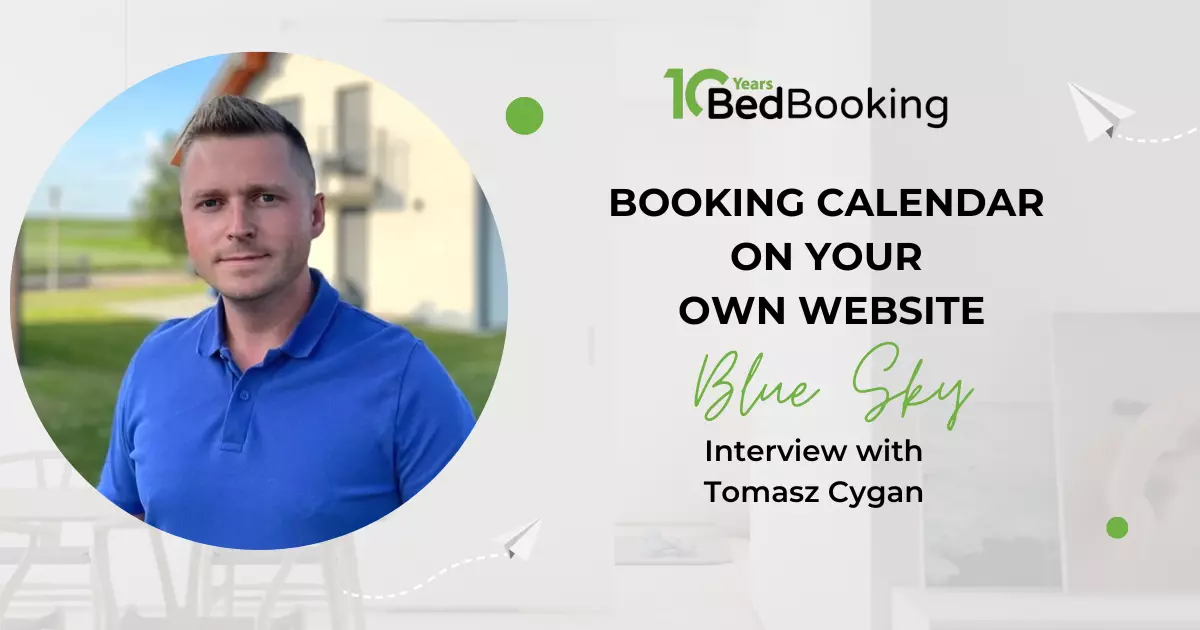 Convenience and efficiency: Blue Sky Apartments uses BedBooking online booking system
Have you ever wondered what renting premium apartments on the outskirts of Zator looks like? Today, we have the pleasure of conducting an interview with Tomasz Cygan, the owner of one of the most recognizable tourist facilities in Zator. Zator Blue Sky Apartments is a complex of luxury apartments located in a picturesque area, and our interviewee, Tomasz Cygan, is an entrepreneur with an impressive professional journey who passionately and determinedly built this extraordinary facility, attracting guests from all over the country and abroad.
Tomasz is a man full of energy and ideas who has dedicated many years to the development of Zator Apartments. His professionalism and attention to the smallest details attract customers, and excellent service and high standards contribute to the excellent reputation of the facility. Tomasz is also an active member of the local community, participating in various initiatives aimed at the development of tourism and the promotion of the region.
In today's interview, we will talk to Tomasz about his inspirations, challenges related to managing such a facility, and the future of Zator Apartments. We will also learn how Tomasz handles the dynamic and competitive tourism environment and how he uses the BedBooking reservation calendar application in his daily life.
We invite you to read this fascinating interview with Tomasz Cygan, who shares his success story and passion for creating a unique place for travelers.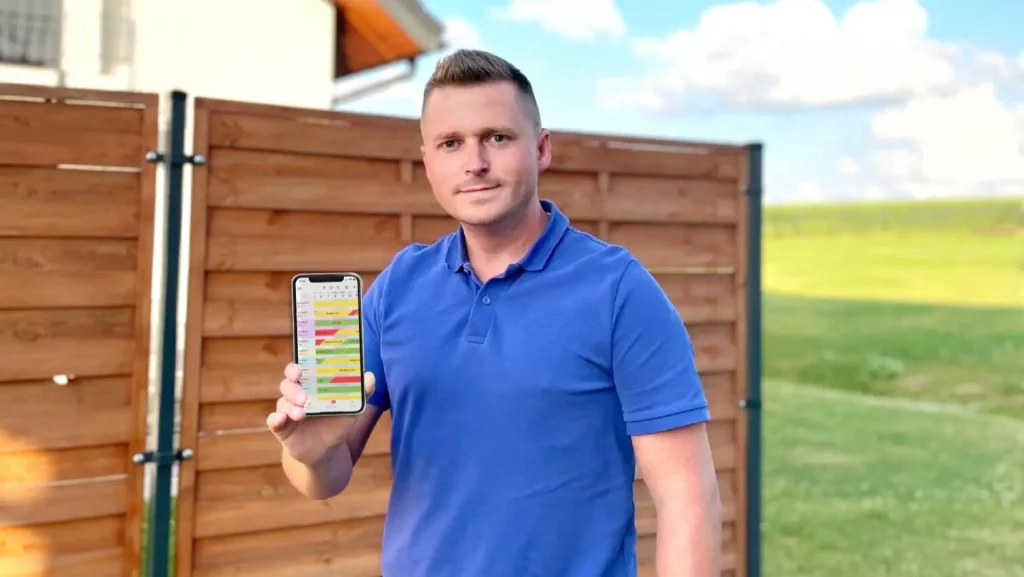 Please tell us a few words about Blue Sky.
What are its main features and what sets it apart?
Tomasz Cygan: Blue Sky is a complex of two buildings housing eight luxury apartments. Our facility is located on the outskirts of the picturesque town of Zator, surrounded by beautiful nature, making it an ideal place to relax. Each apartment offers over 50 square meters of premium standard space, ensuring a comfortable stay for our guests. These apartments come fully equipped with kitchens, providing our guests with peace of mind during their stay.


How long have you been involved in renting accommodations?
Tomasz Cygan: We have been involved in renting since 2019, and this will be our fourth season. I have been personally involved in renting as Blue Sky since 2019. I always wanted to participate in the development of the Zator region. Thanks to our investment, we secure the accommodation base in the area, making Blue Sky Apartments an ideal starting point for tourists. I wanted to create a place where our guests can relax from the city hustle and bustle and feel wonderful and relaxed in our cozy and unique interiors.
Who are the most frequent visitors to your facility?

Tomasz Cygan: Our most frequent guests are families with children and people looking for entertainment in the area, such as Energylandia, Zatorland, or Park Miniatur. Our large garden with a playground, a football field, a recreational area with a bonfire spot, and sun loungers particularly attracts families. Additionally, the area is fenced, providing safety for the youngest guests.
We take care to introduce newer outdoor equipment each year, but our apartments also cater to the whole family.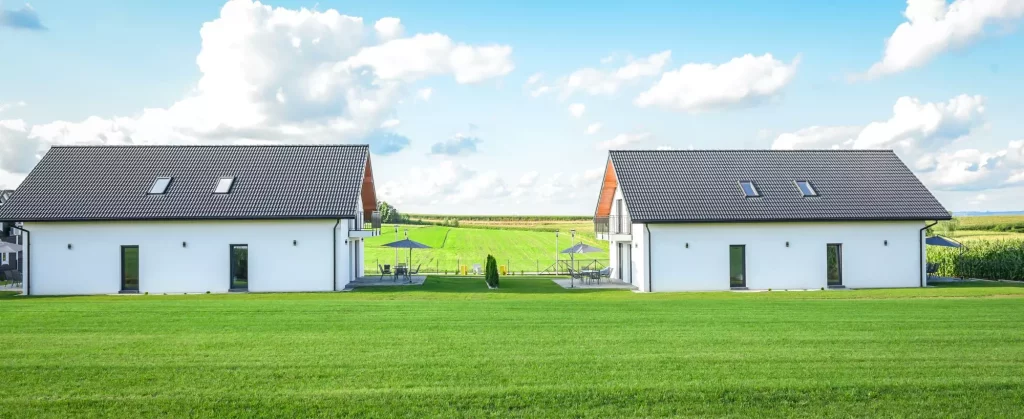 What was the biggest problem that prompted you to seek a solution like BedBooking?

Tomasz Cygan: Traditional booking portals such as Booking, Airbnb, and Nocowanie did not offer us dedicated applications that perfectly suited our needs. I used to manage a paper calendar and an Excel spreadsheet. Fortunately, overbooking only happened to me once, but I didn't want to let it happen again. It was only on the recommendation of our acquaintance that we came across BedBooking and decided to try this online booking system and reservation calendar in one.
I was looking for a solution that would combine sales channels and allow me to work faster and more securely.
What made you choose BedBooking as your reservation calendar?

Tomasz Cygan: BedBooking, recommended by a friend, turned out to be the perfect solution for our facility. When creating our website, we also wanted our own reservation calendar on our website, and that's when BedBooking was recommended to us.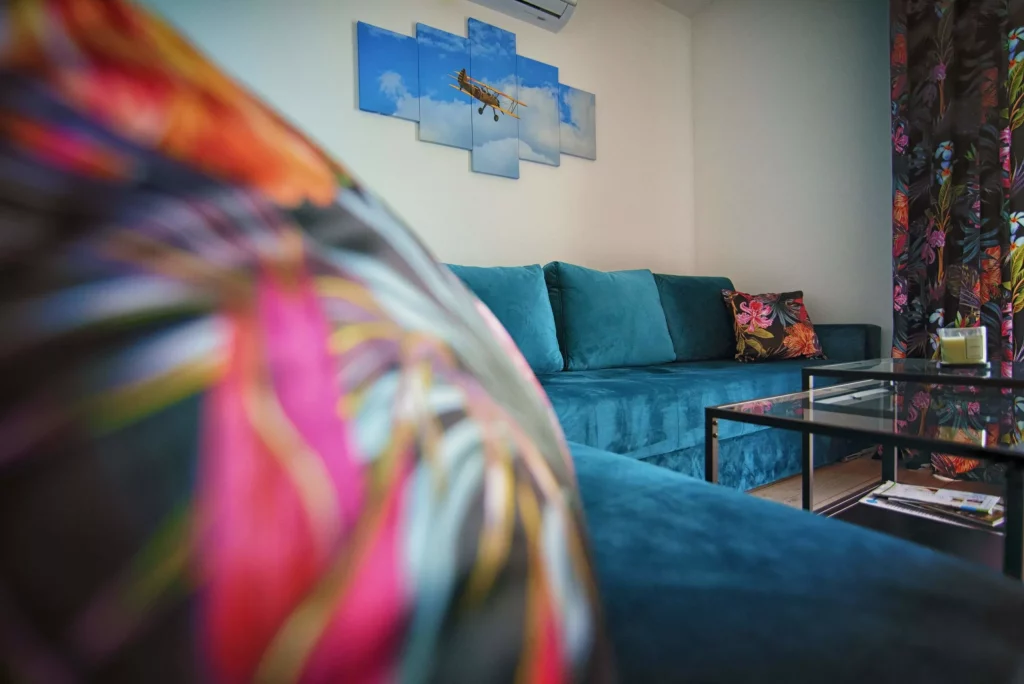 What BedBooking features are most valuable to you and why?
Tomasz Cygan: We appreciate features such as statistics and the website plugin, which are less popular in other applications. Additionally, the easy-to-use mobile application and low data consumption are incredibly valuable. Statistics allow us to track important guest data, and the plugin enables easy management of bookings on our own website.
I can't imagine working any other way than with my phone, which I always have at hand, and I have everything visible. Every incoming reservation, automatic blocking of dates on other booking portals, everything is at my fingertips.
How do you imagine working without BedBooking? What problems would be the most difficult to solve?
Tomasz Cygan: If we didn't use BedBooking, we would have to manage reservations manually and monitor availability on various booking portals. Synchronization would be a significant challenge, and achieving full availability in different reservation systems would require much more work.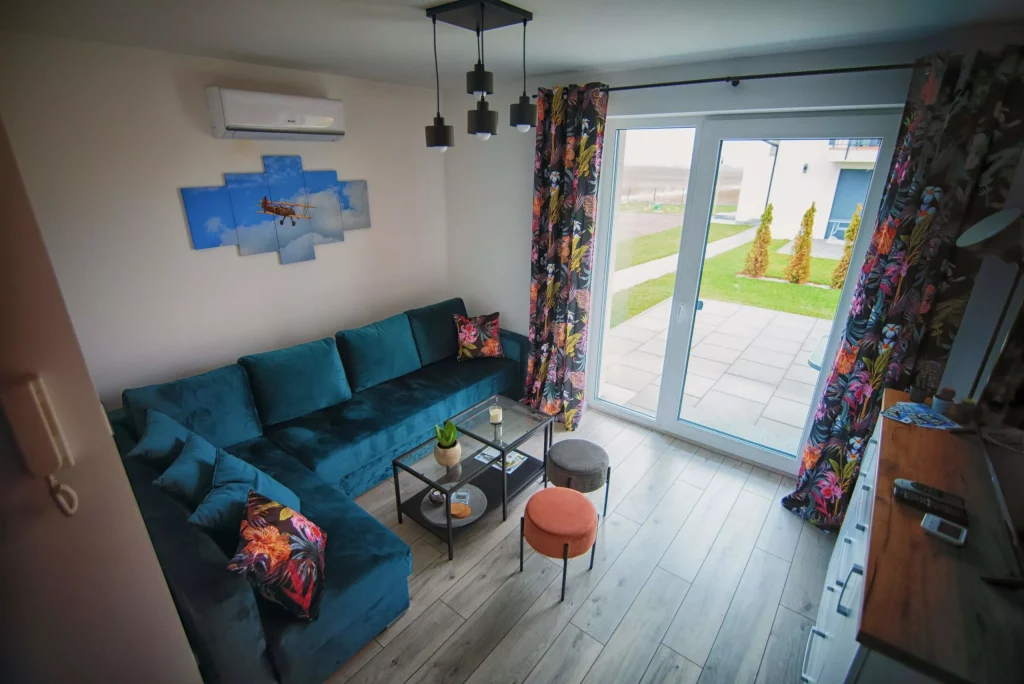 How long have you been using BedBooking, and what else are you looking for or waiting for from the reservation system?
Tomasz Cygan: We have been associated with BedBooking for some time now, and we are very satisfied with the collaboration and the implemented novelties. We are waiting for functionality with permissions for other employees. I would like to be able to provide this application to other employees, such as the cleaning team, so that they can easily control when to prepare an apartment and for how many people.
Thank you for the interesting answers, but enough about BedBooking. Let's move on to the last question now.
What is your biggest success in your daily work related to Blue Sky? What are you proud of?
Tomasz Cygan: We are incredibly proud of the excellent reviews we receive from our guests. Our work and continuous improvements are appreciated by our tourists. High ratings, such as 10/10, indicate that we meet the expectations of travelers who choose our facility. We also appreciate the fact that our guests often choose our place based on these positive reviews.
We had several guests who were eager to visit a place with such high ratings and see how such a facility operates.
Additionally, we are proud of our location, which stands out on the map, and the proximity to the airport, which attracts tourists interested in seeing small, two-seater planes. It is an additional advantage for our guests. The nearby small airport also offers sightseeing flights, and some of our guests want to take advantage of such an attraction. Our logo also refers to the aviation theme.
Finally, what are your plans for Blue Sky in the coming years?
Tomasz Cygan: Our plans include further developing the facility and adding new amenities to the garden. We have just installed an electric car charger to attract environmentally conscious travelers. Additionally, our location close to Energylandia Amusement Park and other attractions makes us an excellent accommodation base for tourists. We are also interested in increasing our visibility on Booking.com by marking our facility as a place with an electric charger, which is becoming an increasingly popular criterion for travelers.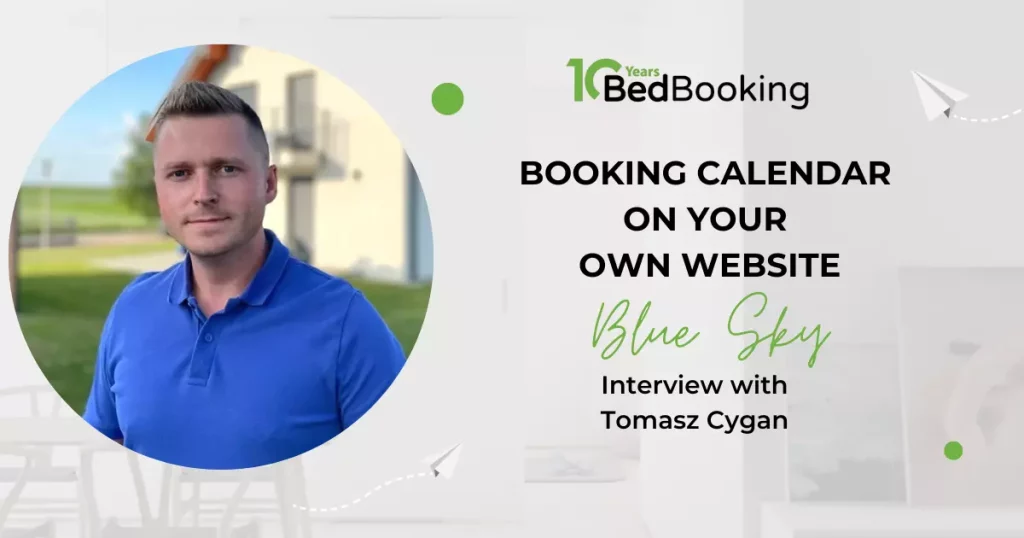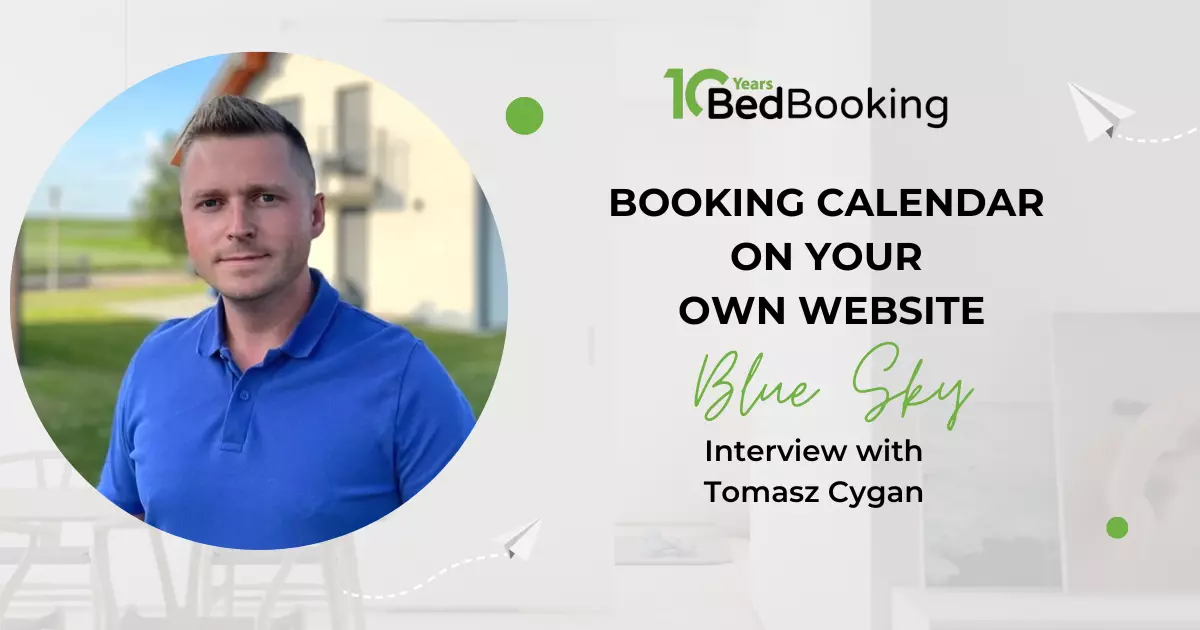 Thank you, Blue Sky, for sharing your experiences and interesting plans for the future. We wish you continued success in managing your facility and using the BedBooking platform.
If you are looking for such a place, here are all the details for Blue Sky:
WWW >> https://apartamenty-zator.pl/
FACEBOOK >> ApartamentyZator