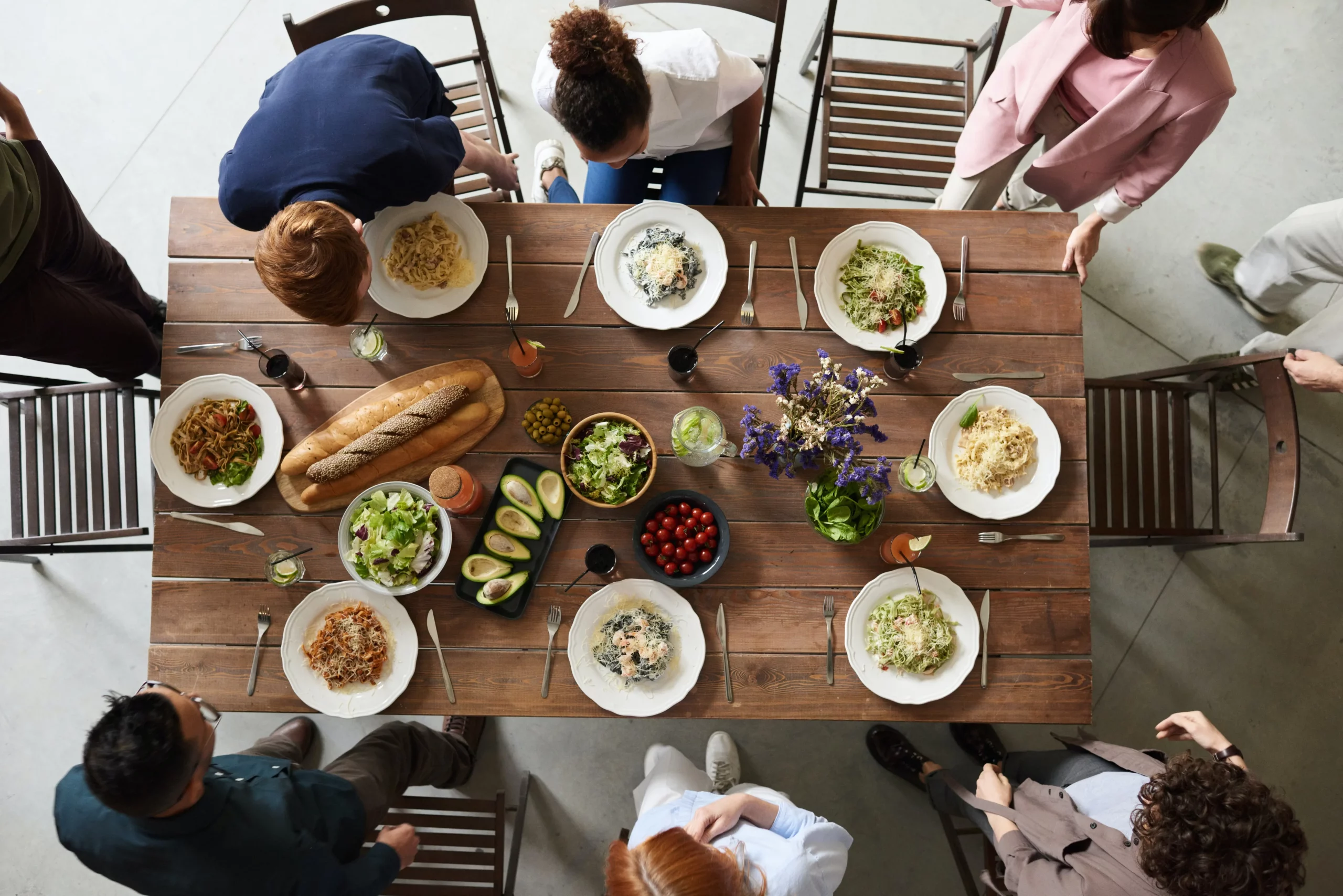 How to equip a kitchen in a short-term rental
The right equipment for rental apartments is the key to tenant satisfaction and positive reviews of your services. This time we take on the kitchen. Find out how a kitchen should be decorated in an apartment for rent and how BedBooking's mobile calendar will help you emphasize its functionality.
Kitchen in an apartment for rent
Regardless of whether you offer your tenants an apartment with a large kitchen or a kitchenette, focus on functionality and cleanliness. If possible, take care of additional amenities that will add a touch of luxury and … a positive surprise to your apartment, which will certainly affect the comfort of tenants and the review they will give you online. Why is kitchen equipment in a short-term rental apartment so important? Well, your guests have switched from a hotel to an apartment for several reasons, and one of them is the ability to prepare or heat their own meals in the kitchen. You must ensure that tenants can use the necessary kitchen utensils and dishes. Each element of kitchen equipment and any additional amenities should be carefully listed in the description of your service. Our calendar application for the phone and computer will help you with this, but more on that in a moment.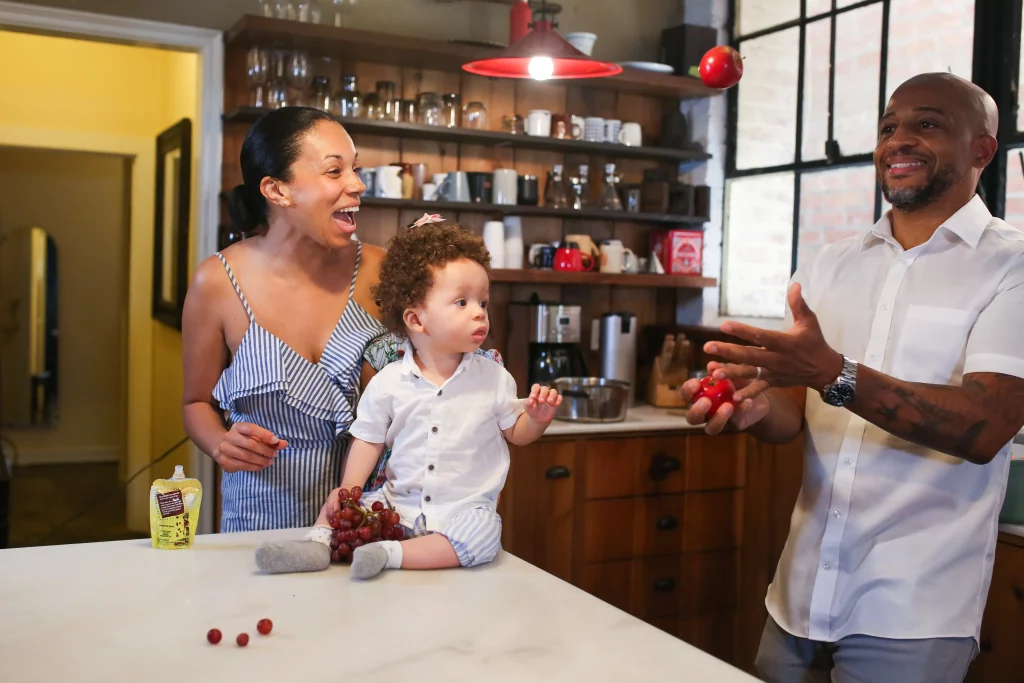 Kitchenette equipment in a single-person facility – what do you need to remember?
Even if you offer accommodation in a single room with a bathroom, make sure that there is space for a sink, a small fridge, a stove with min. 2 hotplates and a kettle. This is currently the standard for most such facilities. Dishes complete this list. In the minimum version, in a room for one person, these will be:
mugs/cups,
glasses,
wine glasses,
cutlery,
plates,
frying pan,
pot/saucepan with lid.
When it comes to cutlery and crockery, it is good practice to equip the kitchenette with a set that is twice as large as the maximum number of guests in your facility. For a single room it will be a set consisting of 2 glasses, 2 flat/deep plates and so on, for an apartment for four people – 8 glasses, 8 plates and so on. Many guests do not wash the dishes on a regular basis, and you also need to protect yourself in the event of, for example, breaking a glass or breaking the handle in a cup.

The kitchenette in the room for rent should be equipped with appropriate kitchen utensils. A set of knives – guests often complain that the knives from the dinner set are too dull for, for example, cutting bread. Also, chopping board, corkscrew (if you provide glasses), ladle, kitchen scissors, grater, oven mitt. Spices and basic food items (salt, pepper, coffee, tea, sugar, cooking oil/oil) are welcome. Cleaning supplies are also needed to keep the facility clean. In the case of an annex in a single room, all you need is a liquid and sponge for washing dishes, a cloth for the countertop, a dish cloth, a kitchen towel, garbage bags and a basket, a small brush with a dustpan.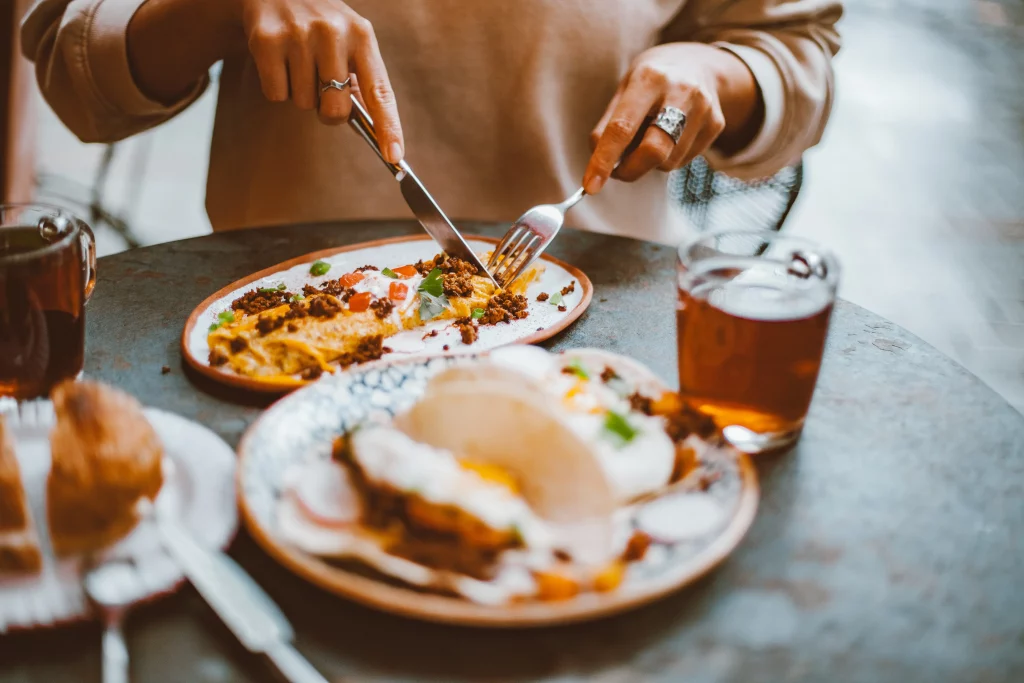 What to equip a kitchen in an apartment for rent?
Although the kitchen equipment depends on the size of the room and your financial capabilities, there are some elements that you cannot forget about. Base? Good quality equipment – stove, fridge, oven, microwave. If you cannot afford to equip the kitchen with an oven, a good solution will be to buy a microwave oven with the function of baking, grilling and steaming. Of course, the basic equipment also includes a kettle. A good brand, with an elegant design, which emphasizes the quality of the service you offer. In addition, it is better to pay extra for the quality of the equipment than to buy a kettle that often breaks down or refuses to work, for example, after one season. If a kettle, then a coffee maker – this is the element of kitchen equipment that is preferred not only by business travelers.
Dishes and cutlery? The case is similar to the single room, but extend this set with bowls. When it comes to pots and pans, the list should be supplemented with dishes of various capacities. Important note. Bet on sets of energy-saving pots, it's a good investment and ultimately savings. Also, make sure that the set of dishes has a minimalist design and creates a complete set. For example – white dishes are timeless and it is easy to replenish the deficiencies in the set in the future. The exceptions are buildings that are distinguished by the style of their interiors, for example flats in a highlander style. Here, dishes and utensils referring to tradition and folklore will be a perfect complement to the arrangement.
Time for utensils and kitchen accessories. The kitchen in a rental apartment should be equipped with a minimum of:
a set of sharp knives,
ladle,
cutting board,
tongs, shovel,
kitchen scissors,
wine/can/beer opener,
vegetable and fruit peeler,
grater,
oven mitt,
colander.
The cabinets should contain the previously mentioned cleaning agents, spices, coffee and tea, sugar, oil/olive oil. The functional kitchen in the apartment for rent is also equipped with aluminum foil, breakfast bags/pouches and baking paper. Also remember about filters and products for cleaning the coffee machine, microwave or oven.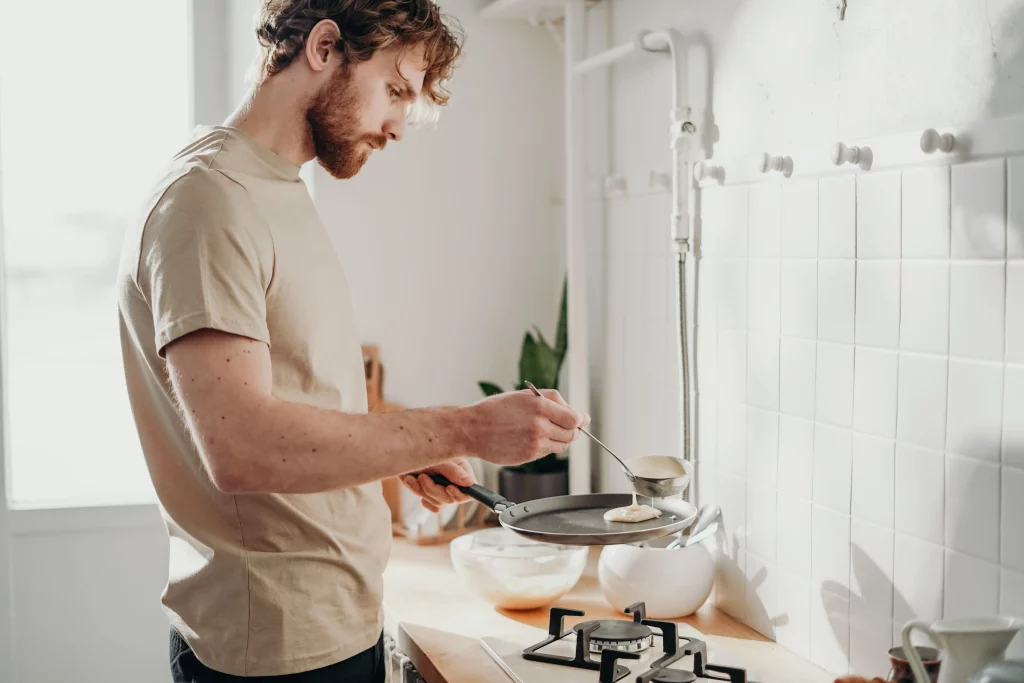 Additional amenities that your guests will appreciate
Can you afford to buy additional kitchen appliances and accessories? Excellent! A good choice will be to buy a dishwasher (remember to stock up on capsules), a blender, a mixer, a heat-resistant dish, a waffle iron or a rolling pin. Guests will certainly appreciate measuring cups or a kitchen thermometer, cupcake molds, baking trays of various sizes. Luxury? This concept covers, among others, pressure cooker or thermomix. Tourists are happy to take meals with them on trips around the area, so a set of food containers will definitely be used by them.
When arranging a kitchen in an apartment for rent, remember about visual issues. Equipment in similar colors, elegant containers with labels for spices or sugar, as well as a well-organized cabinet under the sink will certainly attract the attention of guests and positively affect the perception of your service. If you feel that the operation of some equipment may be difficult for guests, post the instructions for their use in a visible place. A good solution will also be to create a list of kitchen equipment along with information in which cupboard a given item is located. Many people will appreciate such a small convenience.
Finally, one more important thing – adapting the kitchen to the needs of guests with children. This is an additional convenience, but there is no denying that it is of great importance to many tenants. It is worth fighting for the title of a family-friendly facility and increasing the number of bookings in the apartment. What is worth equipping the kitchen with? Bet on a set of dishes for children – it's not only about colorful tableware, but also about safety. Unbreakable materials, the right size of a knife or spoon, lightweight cups with comfortable handles. A convenience and a nice addition will also be the purchase of a high chair for feeding and a reusable silicone bib.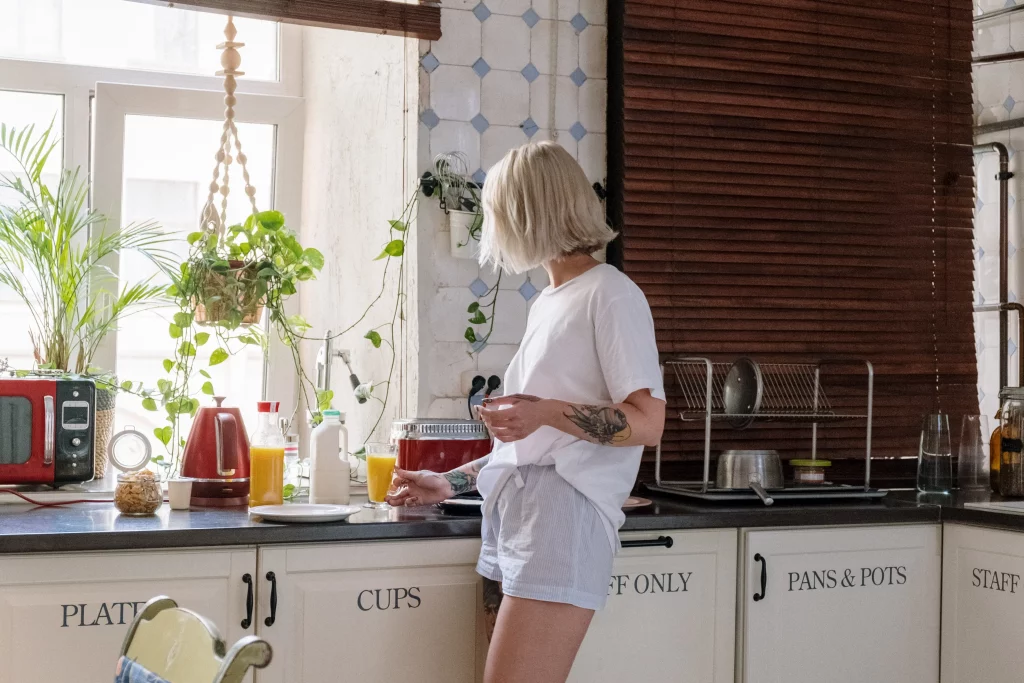 Mobile booking calendar and the promotion of an accommodation facility
If you run an accommodation facility, surely one of the tools you use to manage the accommodation is the appropriate schedule. The BedBooking calendar application is a comprehensive solution that is helpful not only in making reservations, but also in promoting the facility. When creating a description of your apartment in the application, you can choose from the list of individual amenities and elements of equipment in the kitchen or any room (in the form of icons). After their approval, the selected items will appear in the description of your service. This description will be visible in the reservation system, and the choice of icons instead of a traditional list ensures transparency of the announcement.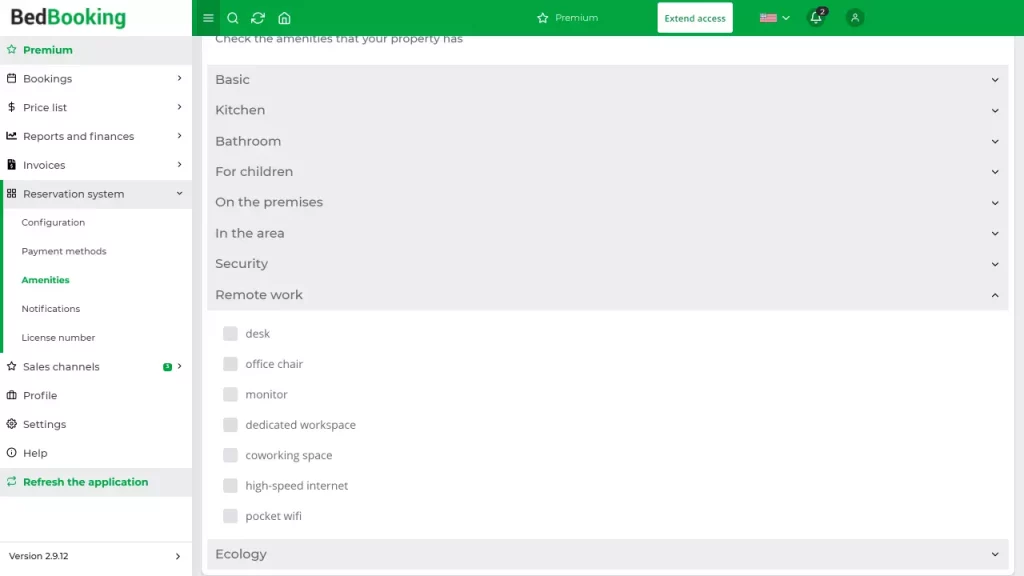 Our calendar application also allows you to add additional services to the description, such as organizing a bonfire, taking care of firewood, cooking workshops, grocery shopping or drawing up a list of restaurants serving the cuisine preferred by guests. Anything you want. What distinguishes our service is the fact that it is a common calendar application for various types of devices – it does not matter whether you control the object from your phone or computer. You can place a link to the booking from the mobile calendar both on your website/social media profile and on OTA portals. We are perfectly aware that it is best to try out any tool for managing an accommodation facility before buying, which is why you can download our mobile calendar now and use the application for free for 30 days.
Want to know more about short-term rentals? have a look at BedBooking and follow our blog.