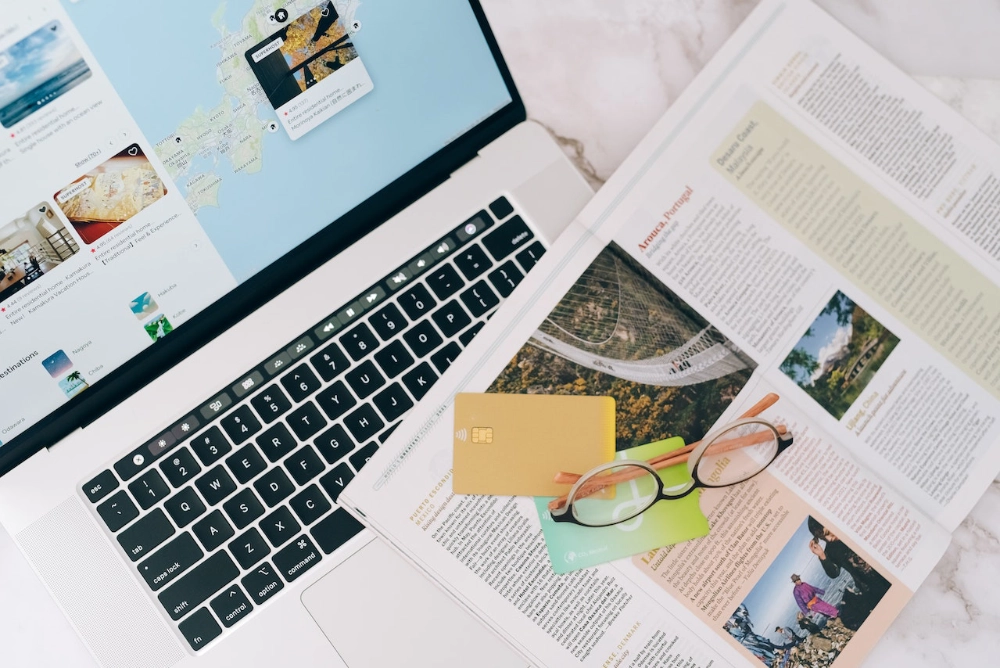 Statistics in the service of business – in a short-term rental industry 
A business idea is not everything
Own business is an own way of life. As Adam Mickiewicz wrote in "Ode To Youth": "You are your own rudder, sailor, and vessel". Running a business is a way to protect own and family's financial situation, and also a great self-realization opportunity. Ideas and finances are not everything. Success has to be earned by constant development of the enterprise. For example, a constant search for new customers, optimizing operating costs, or reacting quickly to changes in the short-term rental business environment.
That seems to be an easy recipe for success, but how does it look in reality?
Decision-making based on data
Data are anything but information and facts. Data can take different forms: numbers, marks, texts, graphs, pictures, or sounds. In principle, they describe to us the characteristics of any thing, or phenomenon which, we can process mentally or by a computer.
We are collecting, and processing data, without even being aware of it. Collecting data concerns the enterprise's various aspects, including:
operating activities
the behavior of the customers
results of the marketing campaign
production
management of the supply chain
work organization procedures
etc.
The difference lies in, how we use these data. Are we collecting it, archiving it, or are we making a decision based on it? (DDDM).
For a decision based on your data, follow these steps:
define the data, which testifies to the success of your enterprise,
determine the source, from which you will obtain this information,
start collecting data, and archiving it,
perform data analysis,
make a decision based on data.

The Mathematics in short-term rental must add-up
Whether you rent out flats, guest rooms, or entire houses – you are running a business for profit. In principle, it is simple math: revenue minus costs.
Which data in these two areas are crucial?
Revenue from short – term rentals
In the first instance, we need to realize:
to whom our accommodation offer is addressed? (Customer)
which services do we want to provide for guests? (range of services)
is our offer competitive on the market? (price)
how do we attract our guests? (marketing/sales channels)
where the short-term rental market is heading? (trends)
Customer – our hotel guest to whom you pay the most attention on an everyday basis. Is your dream customer everyone who rents accommodation from you?
It is worth to define who your guest personas are. For example, thanks to that, you will know, if should you target family stays (couples with children), business customers, or young people. What is their destination of the journey: vacation, tourist trip, city break, or business trip? Is it a native, or maybe a foreign customer? From where he comes to me? (local/domestic/foreign tourism). How rich wallet does he have? Will he be saving money or is the money playing for him secondary importance, and what matters first is having fun?
Is it a guest, who is returning to my accommodation facility? Many more similar questions will allow you to create your own marketing persona, closely linked to the other areas.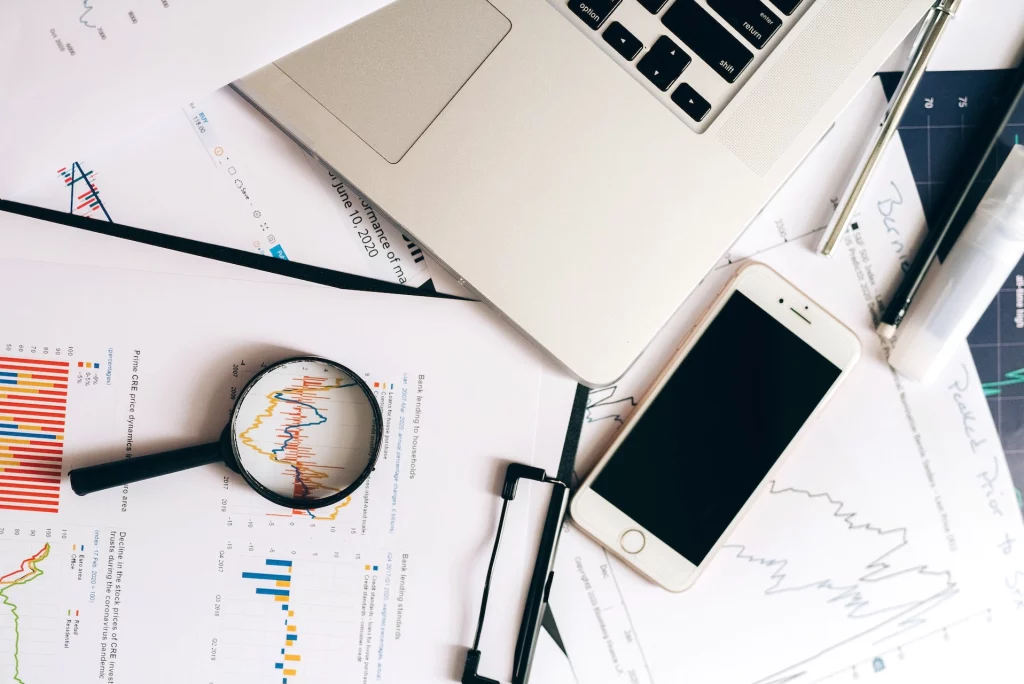 Range of services – since we have our own dream customer, we can create for him a tailor-made accommodation offer. We equip the rooms appropriately (e.g. single or double bed), common space (e.g. playground, jacuzzi) and attractions for our guests (e.g. welcome package for couples, bike renting, local guides) etc.
We know whether we should aim for holiday rentals (e.g. stays of 7 or 14 days), weekend rentals (Friday – Sunday), or we are available for a whole week. The use of booking restrictions may be helpful in this respect.
Price – one of the most delicate elements of the accommodation offer, which has a direct impact on income. A well-tailored price offer, for the hotel guest, is just one piece of the puzzle. We must remember, that we are not the only hosts offering accommodation in this area. When setting prices, we should also take into account the offerings of our competitors, as well as macroeconomic indicators such as purchasing power, inflation, currency exchange, or unemployment rates (e.g. an accommodation offer aimed at the least wealthy customers, occurring in high unemployment and high inflation, may turn out to be unprofitable).
Marketing of the accommodation facility/sales channels – since we know who we target with the accommodation offer, we need to deliberate now, on how we will reach our potential customers. Would it be through the accommodation facility's own website, advertising portal, a dedicated tourist portal where we will place our business card, or maybe dedicated OTA services such as Airbnb, Booking.com, Expedia, VRBO, etc. Let's not forget about the established position of modern social media and also the traditional press, conferences, trade fairs, or leaving leaflets in the local tourist information office. Also, it will be very useful to draw up a sales funnel for your offer that will illustrate the journey of a potential visitor.
Short-term rental trends – The world is changing day by day, as well as our business environment. New technologies allow us to implement ideas, which not so long ago were a very distant imagination, e.g. improvement in technology helped us create a booking calendar in BedBooking, which the host always has with him, and can share with his co-workers while being away from the accommodation facility. Human generations (e.g. Baby Boomers, XYZ Generation) see the world very differently, they live by different values, and use other media for communication, etc.
On top of that, there are also all sorts of various events such as political, economical, industrial, or pandemic events that directly affect people's behavior. If these behaviors are going in a certain direction, become clear, and solidify their position, we can talk about a trend. What should interest us, are current trends in tourism, short-term rental, and marketing.
It is good to know where the money from hotel guests flows in, which sources are fruitful for us, and which are not.
Example of revenue structure for short-term rentals:
Sales of accommodation by the source of booking:
Direct (e.g. phone, e-mail, reception)
Website (e.g. booking engine – guest makes a reservation via the website of the accommodation facility)
OTAs – Online Travel Agencies (e.g. Airbnb, Booking.com, Expedia, VRBO, etc.)
Travel portals/online business cards (e.g. noclegowo.pl, slowhop.pl, meteor- turystyka.pl, nocowanie.pl etc.)
Advertising portals (e.g. OLX, doba.pl, etc.)
Social media (e.g. Facebook)
Paid advertisement (e.g. Google Ads, Facebook Ads)
Other (not mentioned above)
Costs of running an accommodation facility
The most important thing is, to draw up a company's expenditure structure. The cost structure will be slightly different for each enterprise, as this is due to the specifics of the company and the tax regulations. In principle, a few key items can be highlighted:
Salaries of employees (part-time or seasonal)
Media, power, gas, water, heating
Cleaning supplies (e.g. hygiene, washing, cleaning, dishwashing, etc.)
Fixed fees (e.g. internet, telephone, TV, VOD, etc.)
Equipment (e.g. furniture, home appliances, phones, various accessories: kitchen equipment, decorations, sheets, etc.)
Car-related expenses (e.g. fuel, service inspection, repairs)
IT infrastructure (e.g. computer equipment, software license, hosting services, etc.)
Insurances (e.g, property, running a business, car, etc.)
Renovation fund (e.g. for day-to-day repairs or planned investments)
Marketing (e.g. paid advertisements, commercials, marketing advertisements)
Commissions and charges (bank, cashless transactions, resellers)
Other operational costs (e.g. purchasing goods and services essential for running the business)
Credits
Taxes
The character of the short-term rental market
The short-term rental industry is relatively young. That's why hosts and the industry borrowed some indicators from the hotel industry, which show the condition of the business.
Bookings – the number of bookings in a certain period of time, or percentage of:
Overall indicator, which inform us about total sales or possible changes in customer behavior. If the rate of cancelled bookings starts to rise, take that as a red flag and see what's the reason behind it. This may be the first sign that difficult times are ahead for your business (cf. cancellations during the Covid – 19 pandemic).
Occupancy – The number of occupied days of accommodation sold during a specified period of time. It is calculated as a percentage, by dividing the number of days from sold rooms by the amount of days, of general room availability.
According to research on hotel chains, the most optimal annual occupancy is 60 – 65%. What can affect that rate are seasonality, trends, sales effectiveness, or exclusion of rooms during renovation.
It is a key indicator, which informs about the effectiveness of our marketing and/or sales activities. If the rate of occupancy is low, it means, that revenues will also be low. It's then the right moment to consider what can be done to raise the occupancy (e.g. search for new ways to reach the clients or consider changing the pricing policy by applying promotions or introducing a minimum length of stays).
ADR (Average Daily Rate) – A measure of the average rate paid for sold rooms, calculated by dividing room revenues by sold rooms.
It is an efficiency indicator used to measure the strength of revenues generated. It is helpful in observing seasonal trends and comparing yourself to the competition. ADR can be used to make strategic decisions, such as using promotions to increase occupancy or raising prices to maximize revenues.
RevPAR (Revenue Per Available Room) – unlike ADR, this indicator calculated is by dividing revenues made from rooms sold, by the total number of days of room availability.
That indicator presents an overview of how efficient the facility is, it takes into account the occupancy and the average room yield rate. That indicator can be useful to determine the profitability of individual room standards. However, RevPAR is not perfect, as it does not include revenues generated by additional services (e.g. catering, additional equipment rental) and costs per occupied room CPOR.
LOS (Length Of Stay) – Average booking length – the total number of nights in sold bookings, divided by the number of bookings.
A low LOS means reduced profitability due to increased labor costs, e.g. handling the number of customers, cleaning services, or consumption of cleaning supplies, etc. In that case, it is worth considering modifying the accommodation offer by promoting longer stays.
Booking window – shows us how far in advance the booking has been made. It is the difference between the date of the booking and the check-in date.
Knowing this information allows us to get a better understanding of guests' behavior, when the business starts to move. Thanks to that, by refining the pricing strategy and preparing suitable marketing campaigns in time, we will be ready for the increased demand.
Guests reviews – one of the simplest indicators of the quality of the services offered at an accommodation facility. Guests may share their feedback and rating on websites such as Booking.com or Airbnb, on the company's profile on social media (e.g. Facebook), in their business profile on Google, or in the guest book left in the accommodation facility.
It is very important to follow the ratings and most importantly the opinions of the guests.
Thanks to the given feedback, you can quickly find out what bothers them, and what thoughts and ideas they have for a stay in your accommodation to bring them satisfaction and smile on their faces.
There are many more indicators used in the hospitality industry that could turn out to be useful when operating in the short-term rental market. Among these, you may come across terms such as:
CPOR (Cost Per Occupied Room) – informs about the profitability of the room, taking into account incurred expenses: fixed as well as variable.
GOPPAR (Gross Operating Profit Per Available Room) – (whether the room is rented or not). Shows the overall efficiency, including incurred costs.
ARPAR (Adjusted Revenue Per Available Room) – reflects the average profitability of a room, taking into account the revenues generated by accommodation and ancillary services (e.g. welcome packages, parking, etc.) and the incurred costs. It is more precise than RevPAR.
Now you know which data informs you about your way to success or failure. The next step is to measure them so that you know how your business looks at the moment. Next, you should set targets for individual data and indicators that will measure your success or tells you that running this business will simply not be profitable. Additionally, you could also use, e.g. KPI (Key Performance Indicator) or OKR (Objective And Key Results).
Digital transformation in the short-term rental industry
If you run your business the old-fashioned way, with a piece of paper, pen, and a calculator, getting data to calculate various indicators will be very labor-intensive and fraught with errors.
The development of the IT industry in its broadest sense (computers, computer networks, software, miniaturization technologies) has contributed to the phenomenon of digitalization or digitization. What does that phenomenon look like in its simplest form? Instead of noting the booking in a handy paper calendar, you are just simply adding that information to a dedicated computer program (the guest's name and surname, booking dates, the price for the stay, advance payment, etc.) the only thing that is changing here, is the data medium and way of entering the information.
What are the biggest benefits of this?
various access to the information (different people have access to the same information at the same time, they don't need to pull from their hands a traditional calendar with the reservations)
quick information search (e.g. by the customer name, phone number, email address, reservation number, invoice number, etc.)
data, when entered once, can be used in various places (e.g. accommodation price is presented in the offer, sets the final price for the stay, it is important in settling accounts with the guests for the stay, and at the same time, the same price will be included in a financial report summarizing the month)
quick and faultless mathematical operations (computers are quickly adding up, multiplying, dividing, comparing, and they don't make any arithmetic or logical mistakes in the aforementioned process)
quick change of the form of the presentation and data visualization (e.g. in the form of a statement, list, table, chart or comparison, depending on the need)
immediate access to statements and information (e.g. you don't have to wait for an accountant to summarize the month, you can generate a comparison of income and expenses at any moment)
Data sources in short-term rentals
Depending on your needs, you will probably have to obtain data from several separate data sources. Why? Because every business area is very specialized. Every software includes specific needs, such as advertising vs. accounting.
Data can be divided due to their accessibility:
internal data, that applies to your company
external data, that mainly relates to your industry and region of business activity and are a reference to you
Products or websites placed below, are only an example of the data sources and do not constitute closed and exhaustive solutions to this type. Their advertising isn't my goal, but to present the class with available software. Products, that are presented below have their alternatives, and their choice should depend on the entrepreneur's individual preferences.
Marketing for accommodation facilities
Website traffic analysis: Google Analytics, Hotjar, Amplitude.
Website visibility on the internet: Senuto, Semrush.
Online advertising campaigns: Facebook Ads, Google Ads.
Sales of accommodation and additional services
Sales records: cash reports, bills, invoices, etc.
Cash flows: electronic banking, payment operators (payment terminals, online payments) e.g. Polcard, Elavon, Przelewy24.pl, PayPal, PayU).
Reports: invoicing software, accounting software, booking management system such as BedBooking, OTA Sales portals like Airbnb, Booking.com.
Costs
Expense records: invoices, bills, receipts, etc.
Cash inflows and commissions: electronic banking, payment operators, E- wallets, OTA sales portals like Airbnb, Booking.com, booking management system such as BedBooking.
Reports: invoicing software, accounting software, BedBooking.
The character of the short-term rental market
Booking management system: e.g. BedBooking
OTA selling portals: e.g. Airbnb, Booking.com, VRBO.
Travel portals: TripAdvisor, Nocowanie.pl
Website business cards: company profile on Google, company profile on Apple, company profile on Facebook.
Trends in the travel market
Macroeconomic indicators: Eurostat, GUS, U.S. Census Data and Statistics.
Industry indicators: AirDNA, Airbitics, AllTheRooms, PriceLabs, Wheelhouse.
Touristic trends / sectorial / reports: United Nations World Tourism Organization, AirDNA, online opinion portals, blogs, trade press, TV programs, podcasts, YouTube channels, etc.
Host community groups: Facebook, Community Booking.com, Airbnb Community Center.
Ministries and legislatures: Ministry of Sport and Tourism, Ministry of Development and Technology, Ministry of Finances, Review of draft regulations, European Commission.
Marketing: Adweek.com, marketingweek, SprawnyMarketing, Brief.pl, Ahrefs Blog, Marketingdive.com.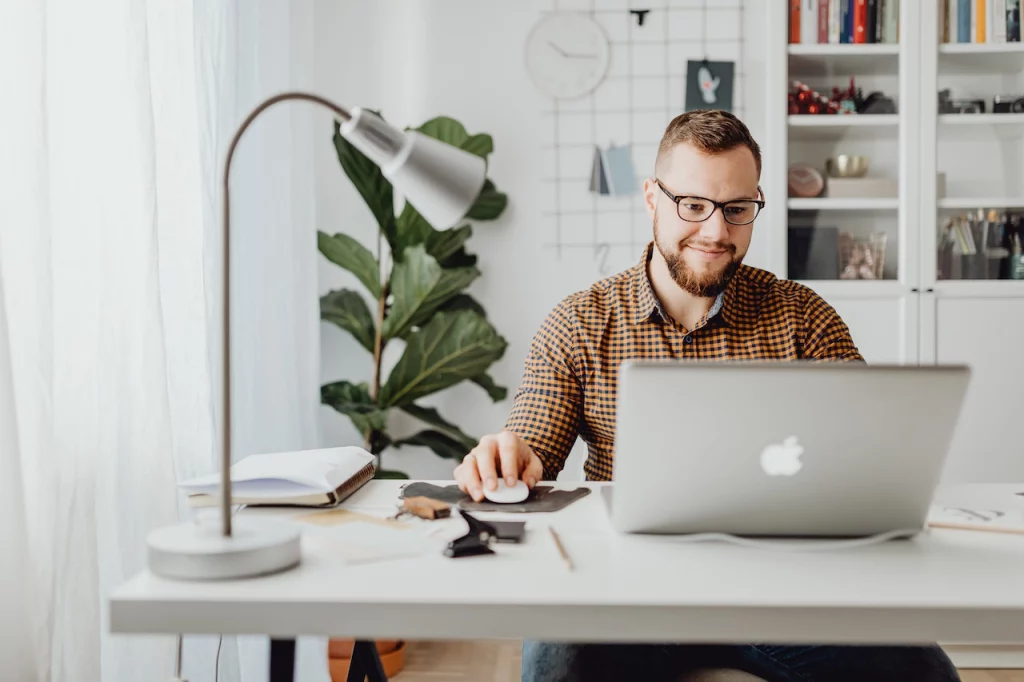 Data analysis in the hotel industry
Having the data, you need to make sure that all is in order, data is updated, completed, in the right format (e.g. text or number?), sorted, organized, etc.
If you use dedicated computer software, that reports and calculates indicators, much of the work will be done automatically.
However, if it is required to make more advanced summaries that combine data from multiple sources, spreadsheet software such as Microsoft Excel, LibreOffice Calc, Google Sheets, and basic knowledge of using formulas can be useful. Line charts, column diagrams, or circle diagrams are very useful for analyzing data and comparing it between periods. Short-term rental is a seasonal industry, so it is beneficial to track individual indicators in several snapshots:
of the days of the week, so you can find out which days are most popular among the visitors, and which are not.
weekly, which allows you to quickly identify any anomalies, and seasonal disturbances so that you can take prompt action.
monthly, because it presents you with the trends on an annual basis and shows you what was the business performance from the perspective of the previous year.
an annual, that allows you to take a longer-term view of the health of your business.
What is essential, is to compare individual data to previous periods in your own company. This will help you find out if the changes in your offered service, pricing strategy, and promotional campaign will result in greater income.
It is good to compare your results with your competitors in the industry through so-called benchmarking. One important goal for an entrepreneur should be to build a competitive advantage. Comparing your results to the results of the competition, or the industry in general, allows you to determine how your company performs in the market. For example, by analyzing your guests' ratings for stays, you will get to know if your accommodation services are better than your neighbor. If the economic situation has improved, tourist traffic in your region has increased by 10% – is your amount of guests also increased by 10%? If not, there is a high probability that you missed your opportunity. It is good than to look back and analyze what exactly happened, what kind of steps have been taken to take advantage of the opportunity on the market, which ones have worked, which ones have not, and what can you do about it.
As you can see these various metrics, their values, comparisons, and statements, you should realize what they mean to you. Which areas require from you more attention? E.g. with high cleaning costs per room, and an average length of stay of 2 days, maybe it is good to consider implementing a minimum stay of 3 days and raise your accommodation rates?
Would it be a good idea? You will never know if you do not do it, and if you will not track these indicators again in the next periods.
This is data-driven decision-making. You will know what works, and what does not. You are not relying on your feelings and imagination or good advice from your friends. By keeping track of statistics and metrics, you choose the directions for improvements in your business, and you see the reflection of the decisions you make.
Of course, not every decision made by you will be right. The main target of making data-driven decisions is minimizing the risk of making a mistake. The risk of failure is an integral part of business, and that should be accepted as the norm. Nevertheless, you have new data at your disposal now, which allows you to make another decision on what to do next about it. You are no longer wandering blindly in the dark. You have plenty of road signs all around you, which are informing you how to reach your destination.
Conclusion
The success of the enterprise is possible if you are making data-driven decisions. Otherwise, you can count on a stroke of luck in the lottery… maybe one day I will win that jackpot?
At the first glance, working with data may seem very complicated – this is normal – anything new makes us more or less afraid of change. You have to treat data as fuel for your business – invest your time and money in it. Over time, you will become more efficient, start experimenting, and the results will exceed your expectations.
When choosing sources of data, focus on solutions that are able to automatically create reports, statements, and charts. The more useful reports or charts the software has, the less time you need to manually 'work with data', this way you are going to gain extra time for activities, which at the end of the day will support the development of your business. You should also pay attention to the option of exporting data to external files in CSV or XLSX format. Thanks to spreadsheets, you will quickly import the data and connect it without having to rewrite that information manually.
To meet the expectations of entrepreneurs renting apartments, guest rooms, agritourism accommodations, holiday homes, etc. The BedBooking team is working hard on a new statistics screen. The new functionality will be a central source of knowledge about the effectiveness and efficiency of hosts' activities.